Welcome to Woodmont North Condominiums
The Woodmont North Condominium Association consists of 270 units with a mix of 1, 2 and 3 bedroom units with different floor plans and square footage.  We sit on approximately 30 acres of land situated just North of Downingtown Borough in East Caln Township.   
Downingtown is known for having a quality public school system and many excellent private schools. It is also the location of some large regional and national businesses, including S & T Bank and Victory Brewing Company.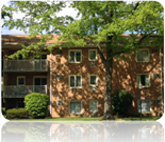 In 1988, a stall in its farmer's market was the first place where pretzels were sold by the founders of Auntie Anne's, now a global company with 1,000 stores and $375 million in annual sales.  
This web site is a means of keeping our owners and residents informed of activities at Woodmont North. It also permits us to provide up to date information on various projects approved by our Board of Directors. Lastly, it provides quick information on various functions that take place at Woodmont North. It is meant to assist our homeowners and residents in communicating with Management and the Board on issues that are important to them.
Latest News:
 Woodmont North Condominium Association - 200 Winding Way- #21, Downingtown, PA 19335 - 610.873.8100 -  woodmontnorth@gmail.com